collection of desktop accessories made of Jeju Island basalt by local artisans, with shapes referencing the volcanic landscape. The Basalt range comprises a paper weight, coasters, a bookend, a pen holder, a pen tray and a business card tray. Each is carved from natural stones by craftspeople in Jeju, the largest island in South Korea, and given an underside coating of black acrylic to prevent scratching the desk surface. 
"The island has a long history of stone craft, but recently the craftspeople don't have enough work to do with their skills," he continued. "I wanted to make consistent work for them by designing useful and marketable objects."
The range was developed as part of a design project supported by the Korea Craft and Design Foundation, a public institution founded to establish the identity of Korean creative arts.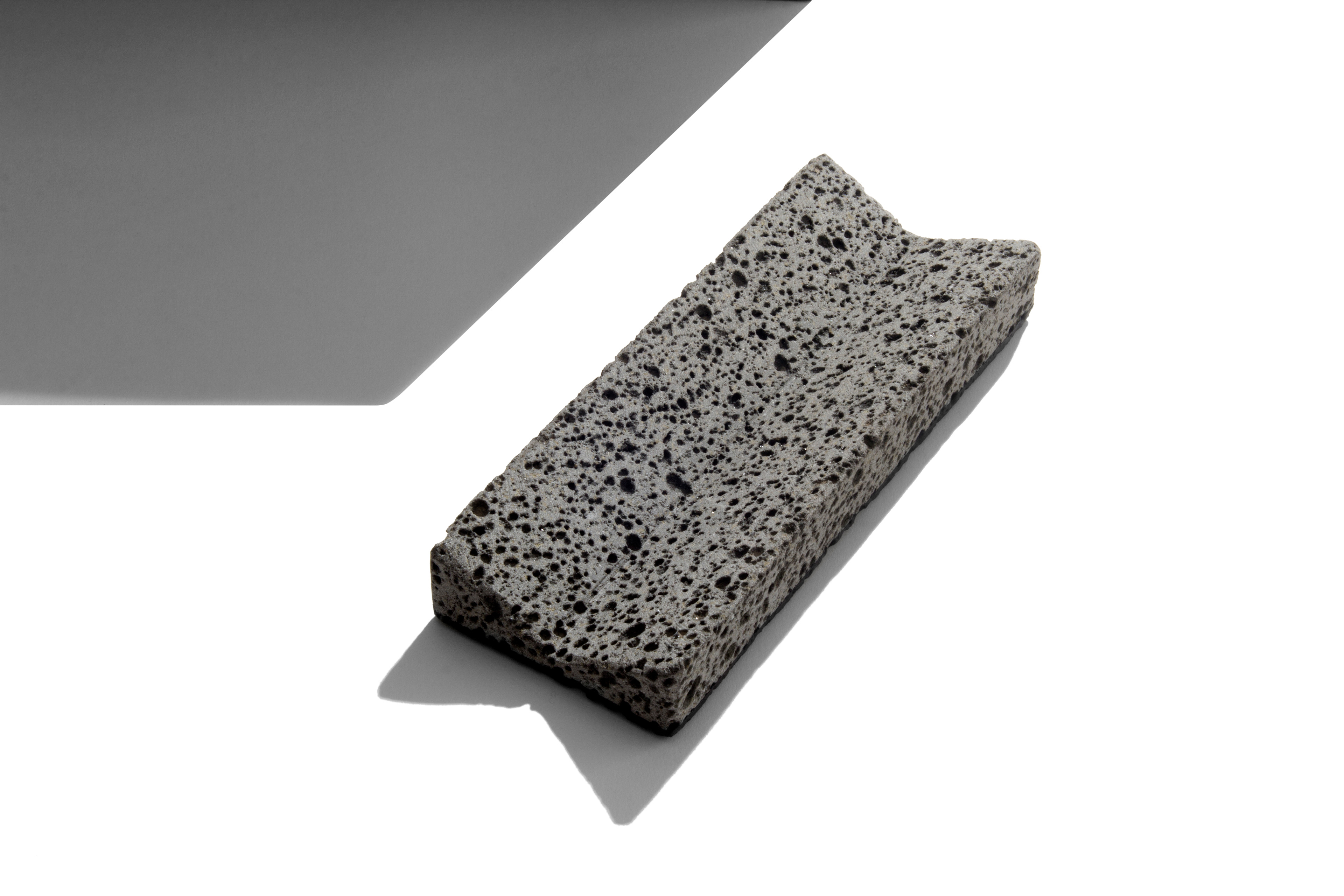 The packaging for all six items reflects the strong geometric shapes and monochrome colour palette of the collection.